MPL Rogue Heist 1st Indian Shooter Game Launched On Play Store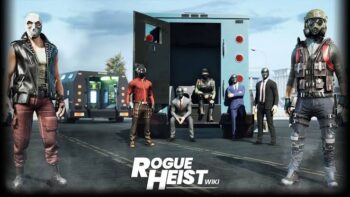 Rogue Heist is an unique experience of a heist, which is intense, engaging, and fun in a truly competitive real-time multiplayer environment.
The game available on MPL is Rogue Heist – BRAWL, a superfast, action-packed Esport version. Each game lasts for only five minutes in which 4-8 players are pitted against each other to steal the maximum amount of money. Here, the players get the real feel of a heist, yet come out top gainers based on their individual performance. Based on the leaderboard, top players will win cash prizes on MPL, making it a virtual cash heist with real money for takes. If you like the free fire game then you will definitely love this game.
Rogue Heist is one of the first multi-player Esports on the MPL platform and will see users face off against each other, with cash prizes for grabs for each battle and tournament. MPL currently has over 40 games on its platform.